Buddy Walk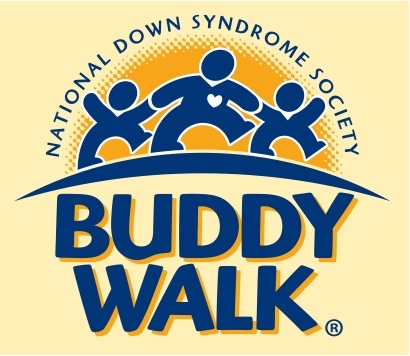 Join us Sunday, September 27, for a day of family fun and festivities celebrating the abilities and accomplishments of Mainers with Down syndrome!  Maine Down Syndrome Network is proud to sponsor our 15th Annual walk at Payson Park, Portland and our 6th Annual walk at Capitol Park, Augusta.
The Buddy Walk® was established in 1995 by the National Down Syndrome Society to celebrate Down Syndrome Awareness Month in October and to promote acceptance and inclusion of people with Down syndrome.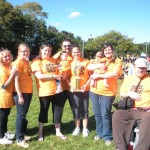 Check In/Registration begins at 11:30 am, Welcome & Awards at 12:30, Walk at 1:00 and Lunch begins at 1:30.  Activities, games and entertainment will be ongoing all day!
Registration fees are $10 for an adult (18 and over), $5 for children (1-17) and free for our honored guests, Mainers with Down syndrome.  The fee includes a t-shirt (when pre-registered by 9/1), lunch, games, entertainment and a great day of fun!
Please form or join a team!  Come up with a great name, encouage your family and friends to join with you, and fundraise!  A team is any 2 or more people who have registered for the walk, chosen a team name and raised $250 or more.  Teams who raise $500 or more by September 1 will receive team t-shirts (colored BW shirt, with your team name on the back shoulders) for team members who have registered online by that date .  Prizes will be given for the top team at each site*.  The top team overall will also earn the honor of having their Buddy's picture on the front (or other prominent place) of our advertising for the 2015 walk!
*The top team prize(s) will be determined by team $ amount totals as of  12am September 20, 2015.
Registration will be available soon!