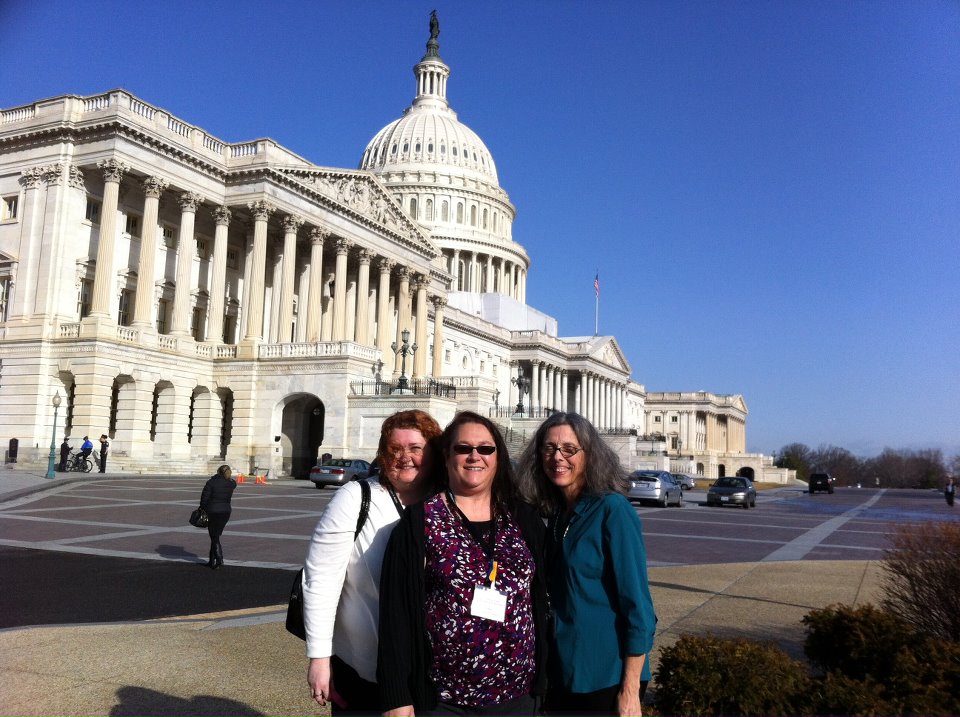 MDSN's National Platform, that is to say, our federal legislative agenda is informed by our national partner, National Down Syndrome Society (NDSS), and well as the National Down Syndrome Congress (NDSC).
Our legislative asks, and their priority can change quickly, or stay the same for many years as a bill works it's way through the legislative process.  What does not change is the overall agenda, which emphasizes the rights of, and opportunities for peoples with Down syndrome.  NDSS categorizes this agenda into 5 public policy areas:
 Healthcare & Research
Education
Economic Self-sufficiency
Community Integration
Employment
Buddy Walk on Washington
Each year, a delegation of advocates from MDSN joins hundreds of other Down syndrome advocates from across the country to participate in the Annual Buddy Walk on Washington.  This is not, in actuality a "walk", but a day to meet with our elected officials and their staff, to talk about issues that are of vital importance to the Down syndrome community.